How to set the Climate React mode on Sensibo Sky
How to set the Climate React mode
To set the Climate React mode via the web app, please do the following:
1. Go to https://home.sensibo.com and log in with your email and password.
2. Choose the device you want to activate Climate React on.
3. Click the more options icon from the bottom right-hand side of the device menu.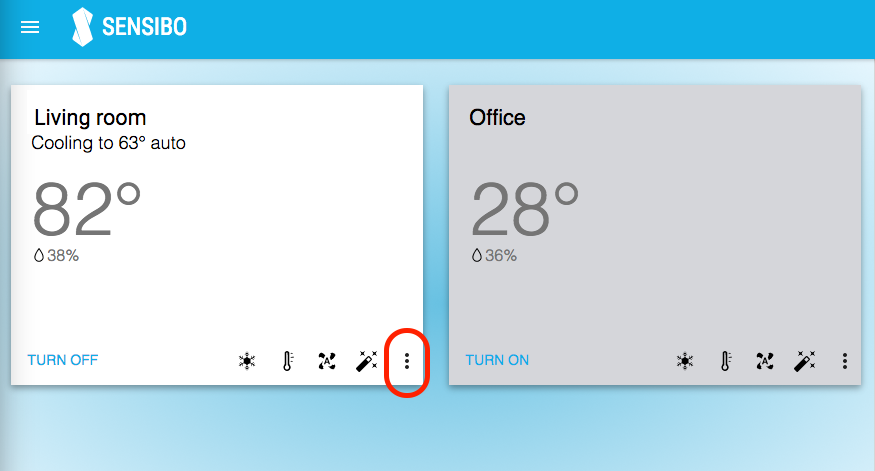 4. Choose 'Set up Climate React' from the menu.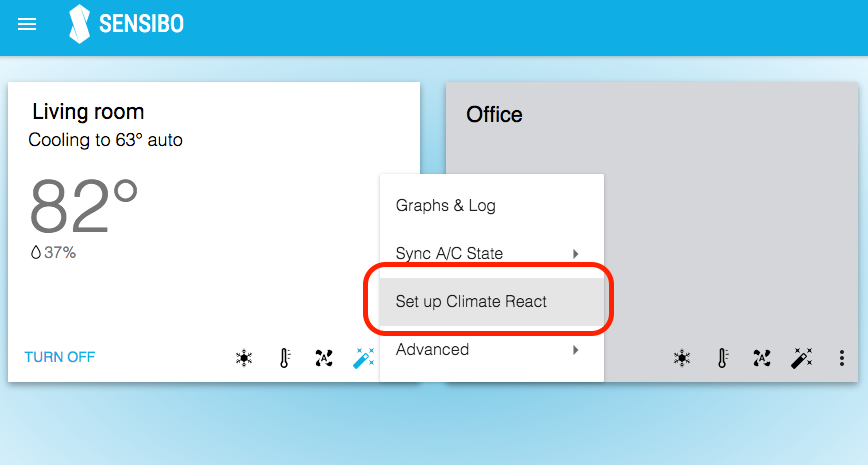 5. On the Climate React screen drag the temperature bar to the left and right to set the trigger points for action.
6. Define what you want to set the AC to.
7. Click apply to set changes.
8. Climate React mode icon turns blue and to indicate that it is activated. To Disable/Enable Climate React mode simply click on the icon.
---
---