HomeKit for Sensibo Air PRO
This article will guide you on how to set up your Sensibo Air PRO with HomeKit. Once you have set it up, you will be able to change modes (Off, Heat, Cool & Auto) as well as change the temperature. Please note, HomeKit does not currently support fan levels and horizontal or vertical swing functions.
In order to operate your device away from home, you need to designate a device such as a HomePod, HomePod mini, iPad (iPad is not supported as a home hub on the new Home architecture), or Apple TV, which remains powered on and connected at your home when you're away. Once you've set up your home hub, you'll need to enable two-factor authentication on your iCloud account, otherwise, you won't be able to remotely access your ‌HomeKit‌ accessories.
Enter the Sensibo Air PRO device you would like to add to HomeKit and enter the device settings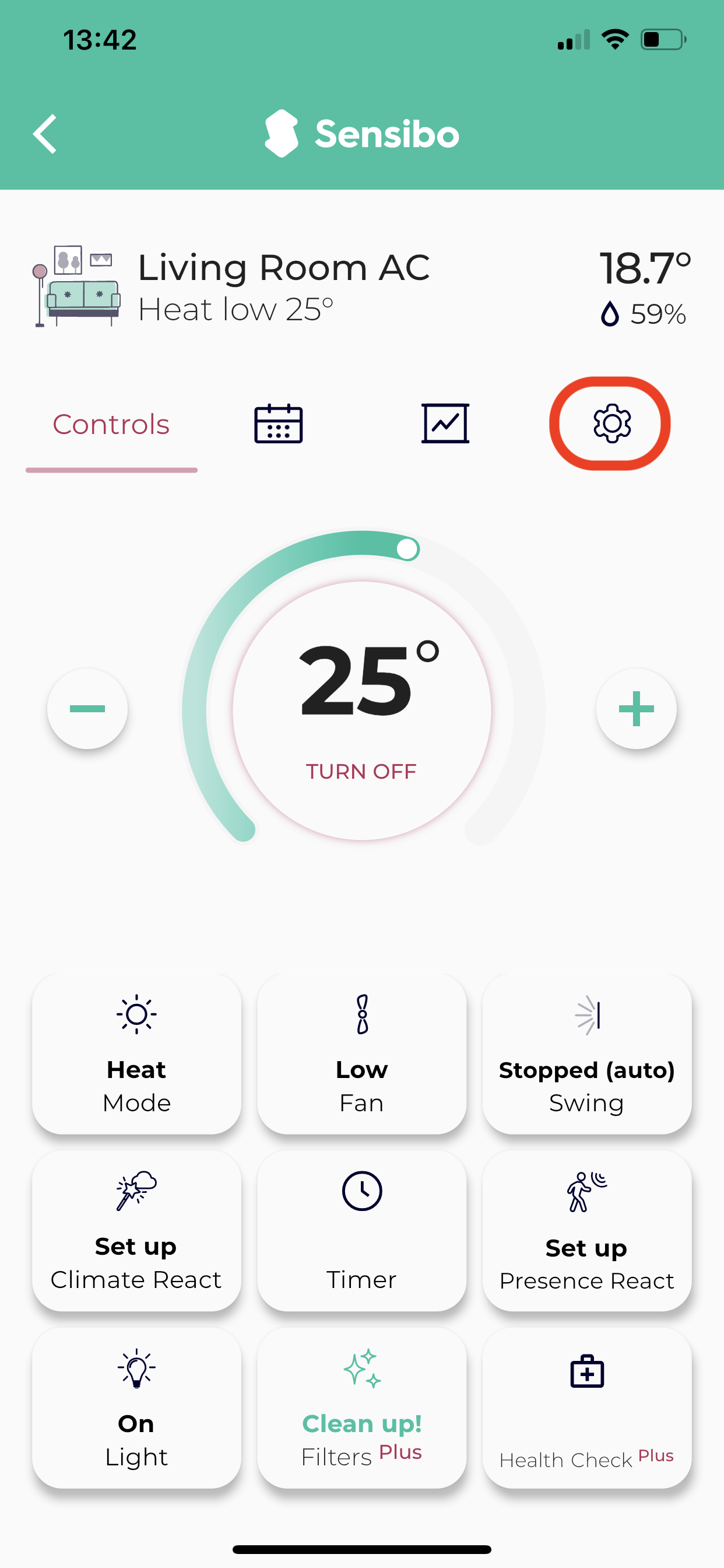 In the settings menu, select Apple HomeKit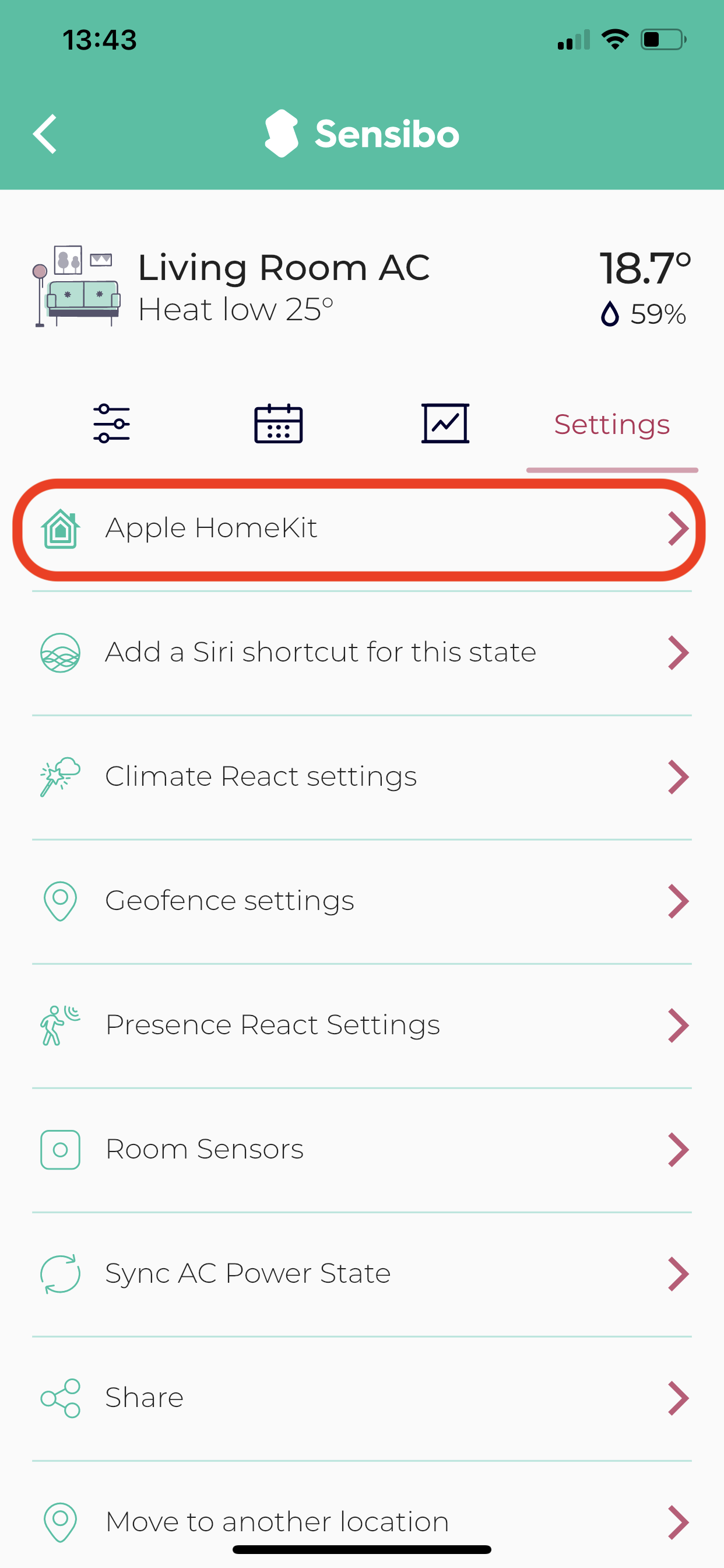 You will see the accessories name & setup code. Write the setup code down on a piece of paper as you will be prompted for this in the HomeKit app.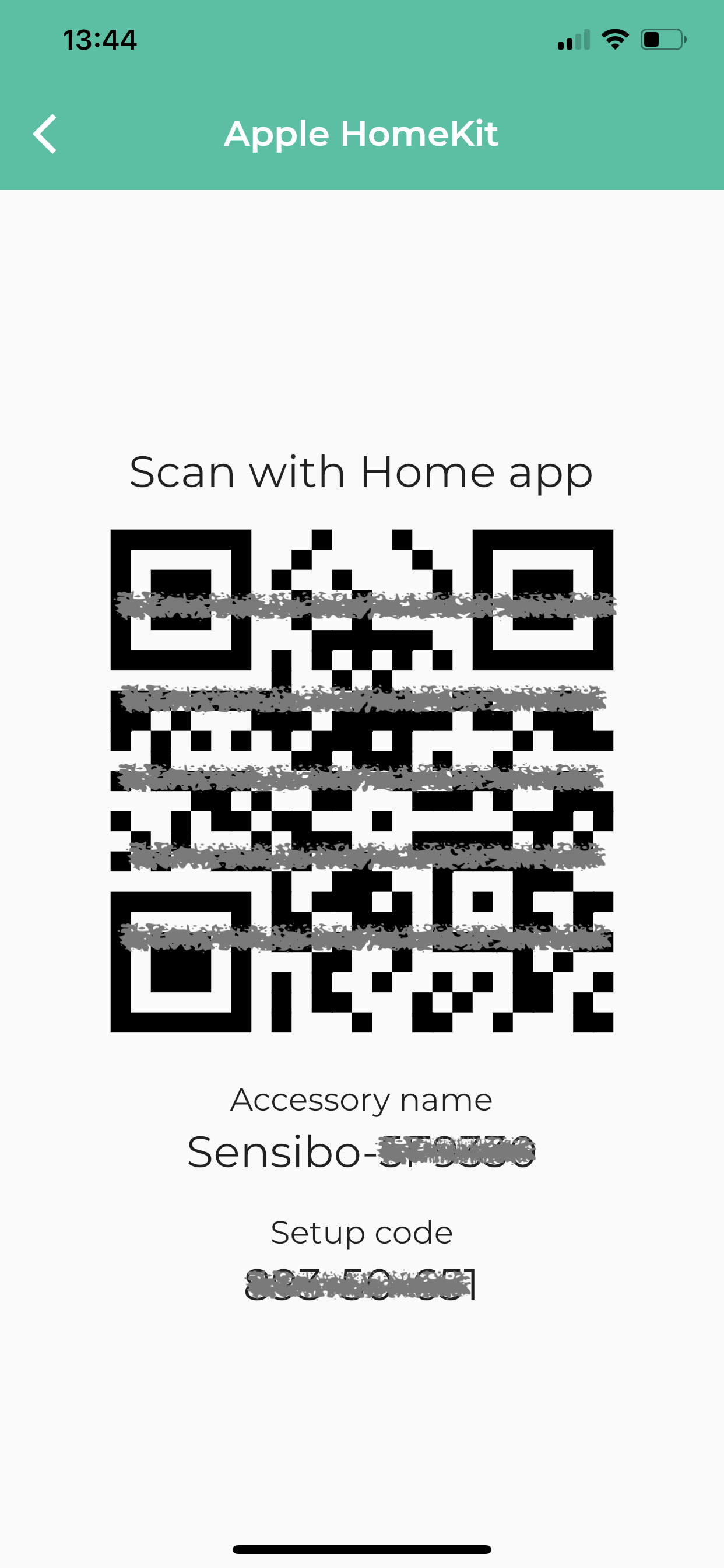 *Please note, QR code, accessory name, and setup code are blurred out in the above picture as you will be given your own personal setup code.
Exit the Sensibo app and enter the Home app on your iPhone. You will be prompted to add your (Sensibo AirQ) accessory. You can do so by either selecting the "+" at the top right-hand corner or within the accessories box.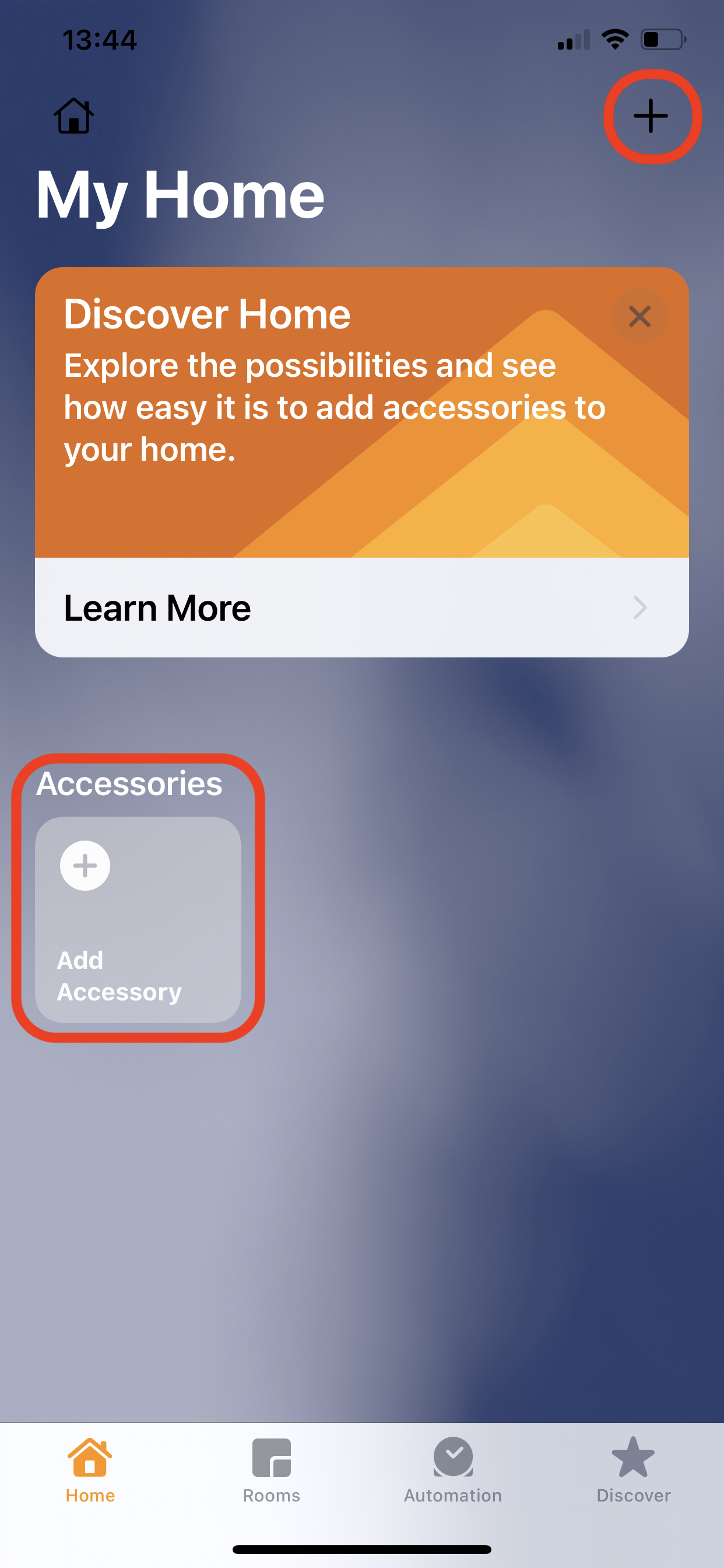 Make sure your Sensibo Air PRO is powered on and nearby. You should see your accessory within the box. Select the accessory you would like to add.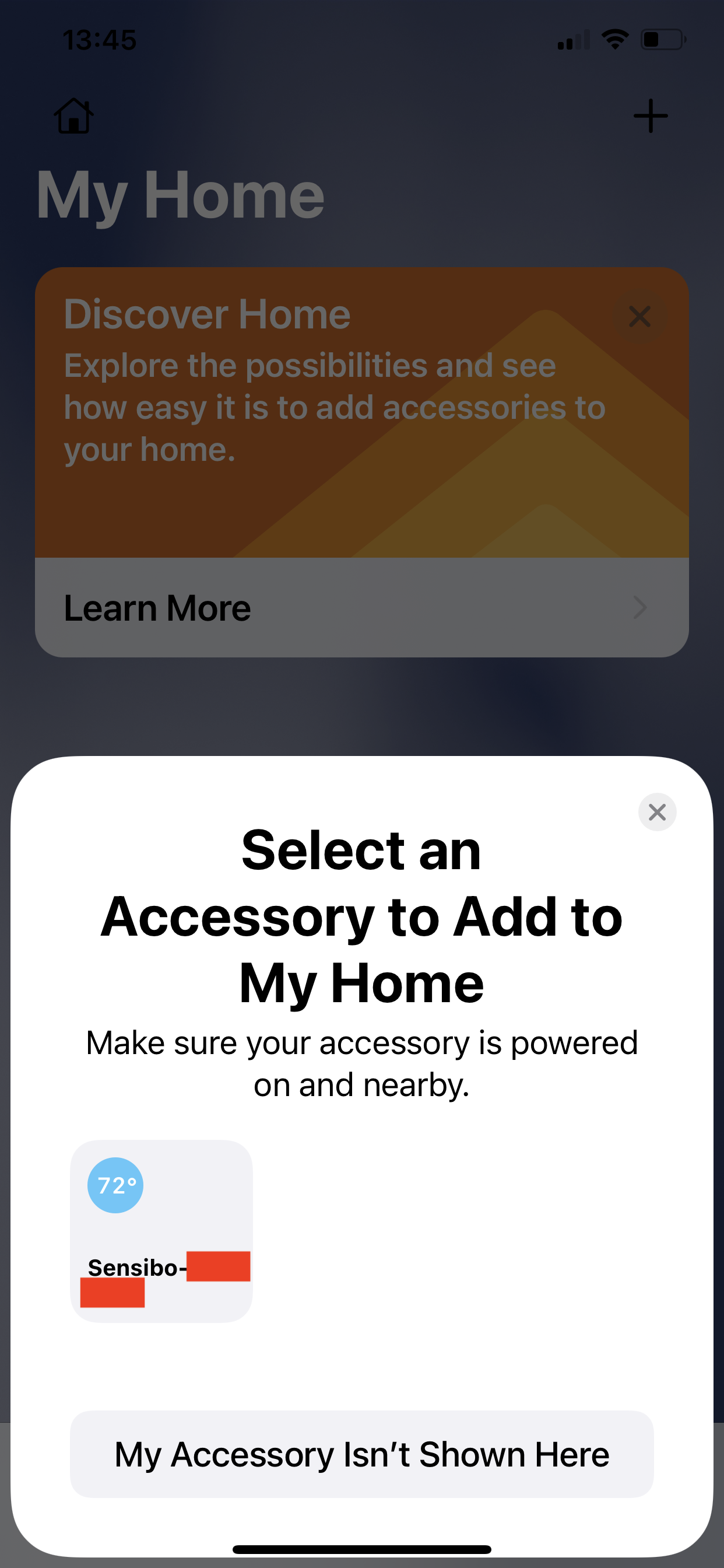 You will now be prompted to enter the 8-digit code (see step 3 above).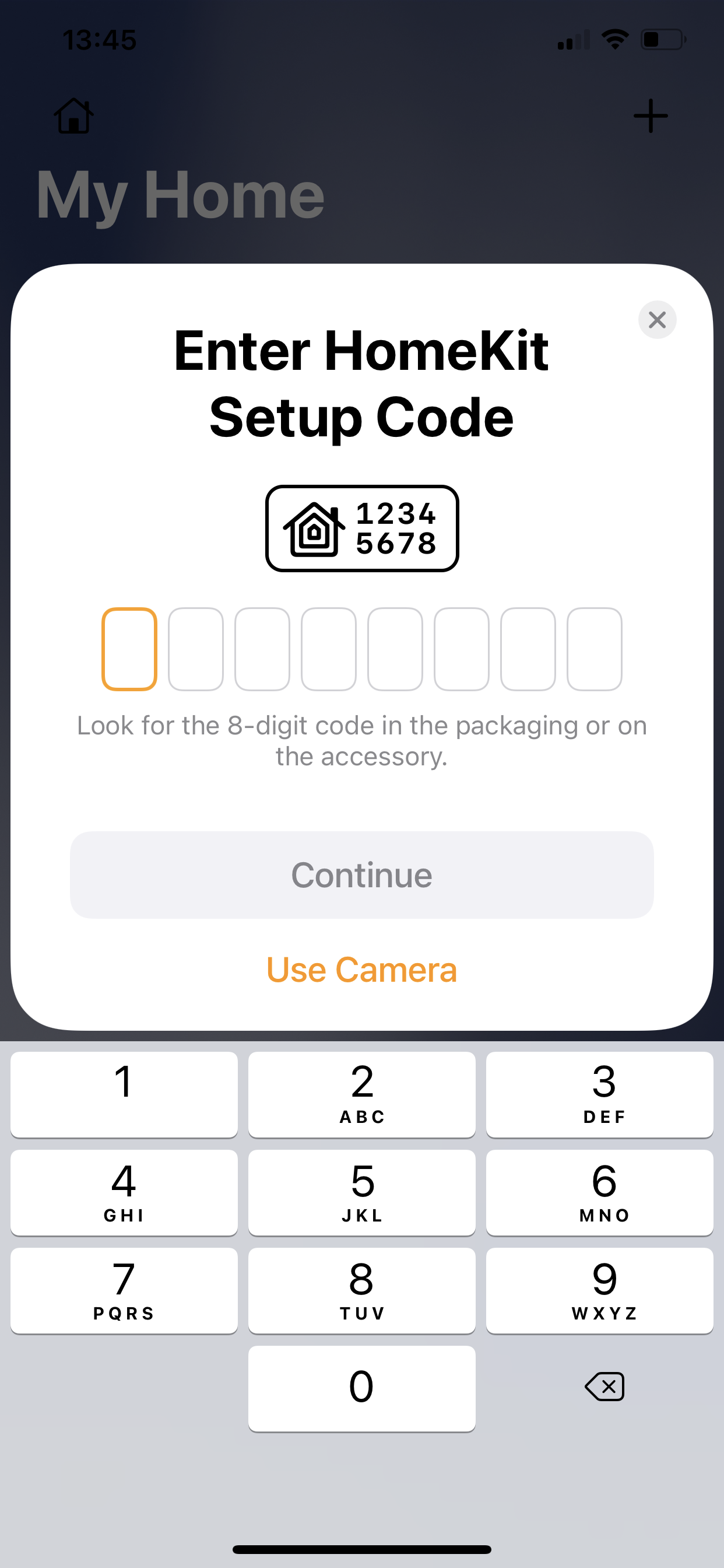 Once entered, you will be prompted to select the room name or to name a new room like so...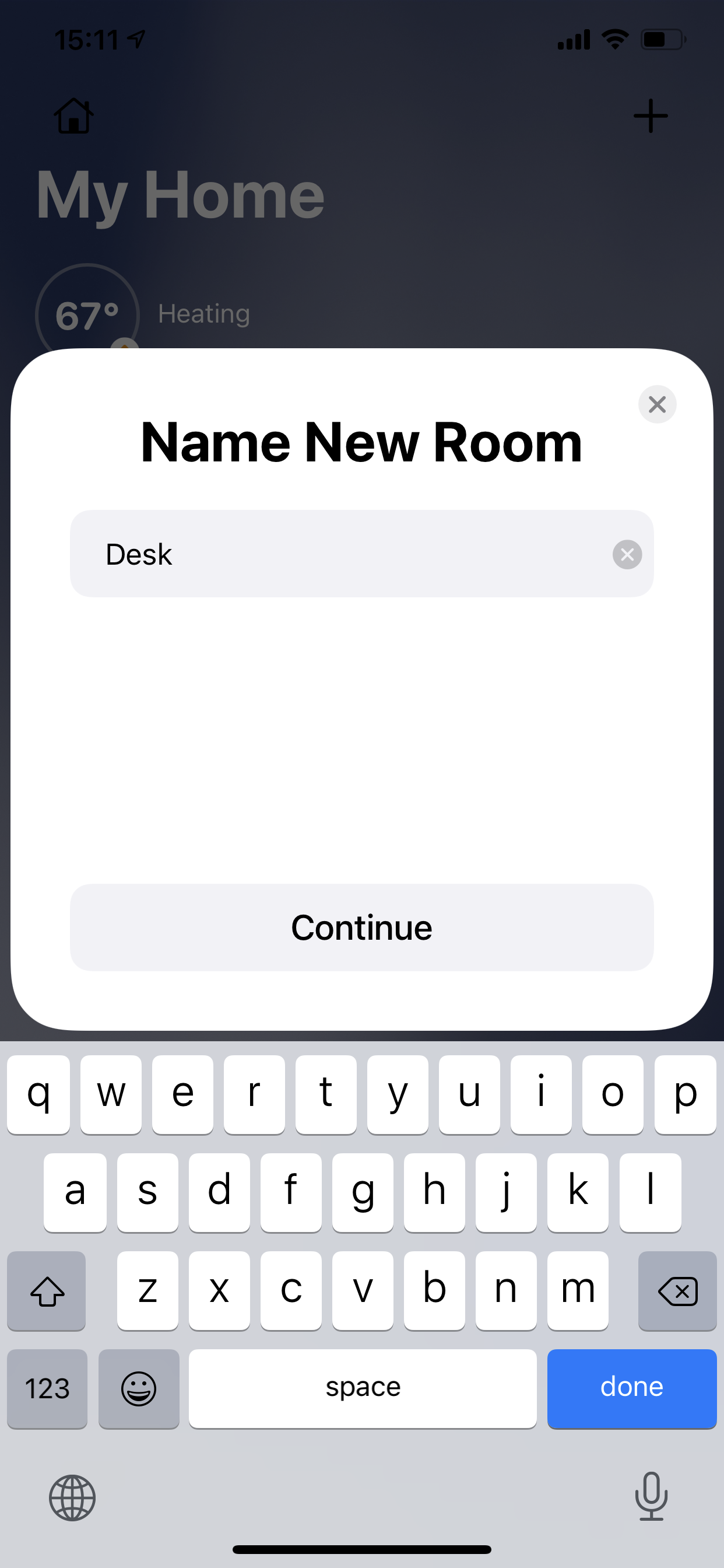 Name your thermostat. Use the name provided or enter a custom name.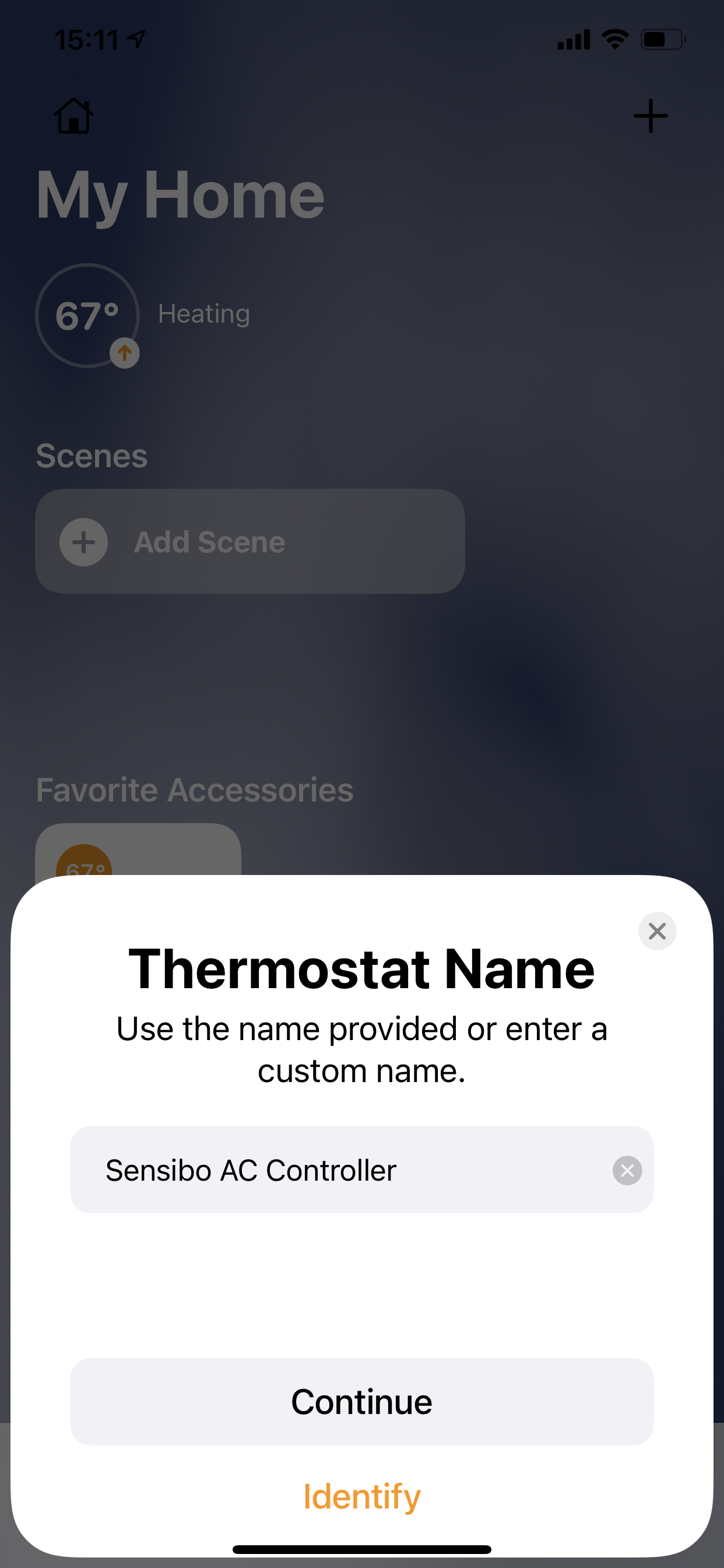 You're all set! You can now control modes and temperature through Apple HomeKit.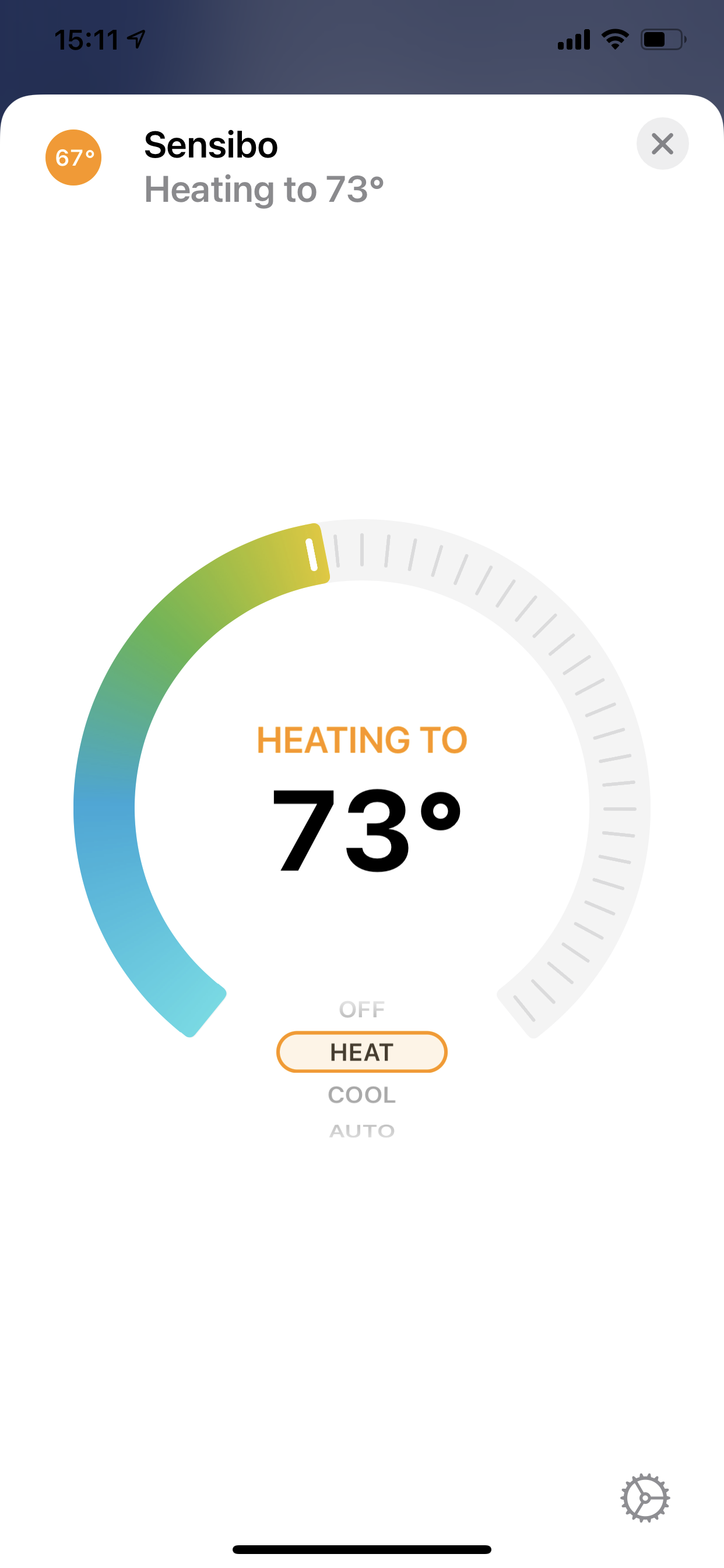 You even have the option to control your Home favorites by accessing your home screen on your iPhone!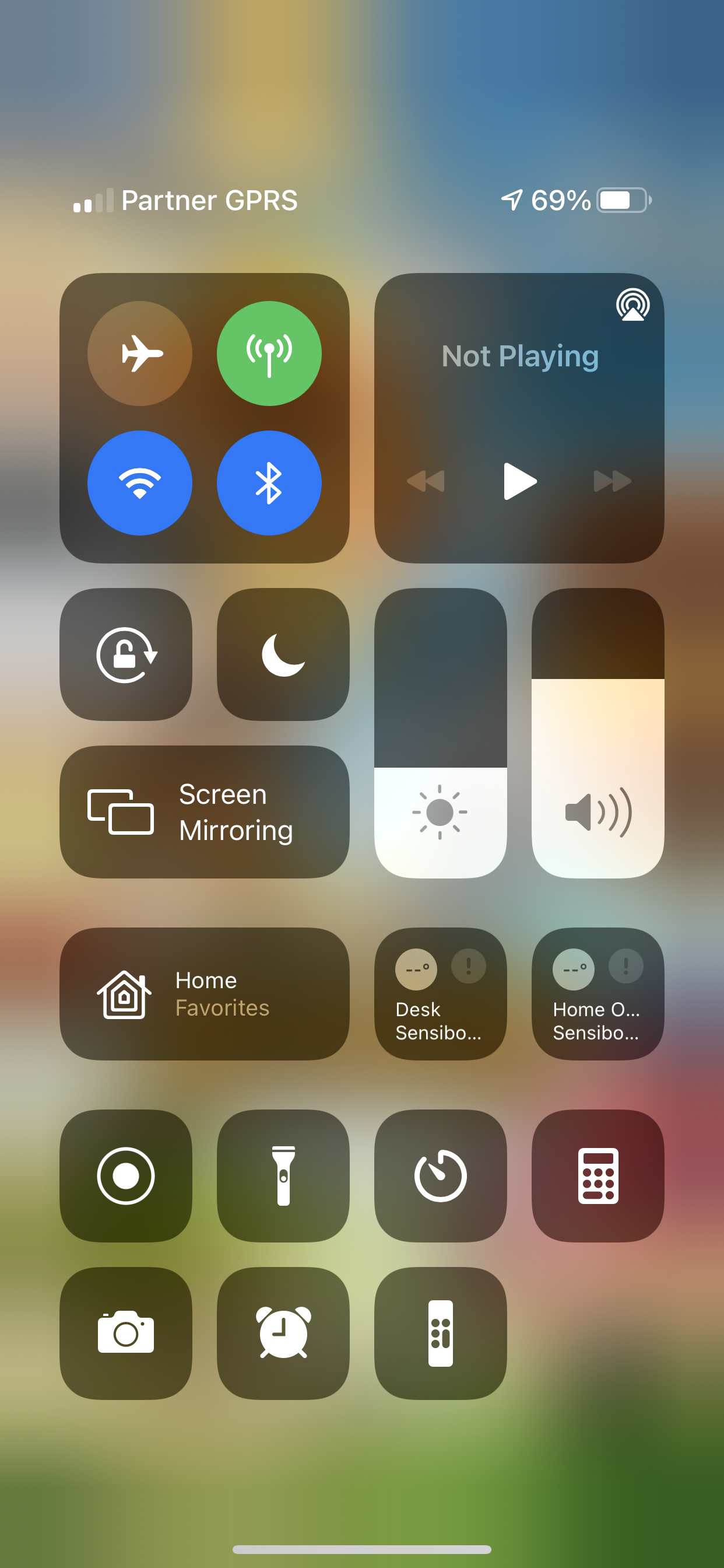 ---
---