How to view and set Push Notifications
Stay informed and in control with Sensibo's in-app notifications! Whether it's a notification that a schedule has triggered your AC, an energy-saving tip, or an update about your home environment, Sensibo keeps you connected to your comfort. Receive timely alerts and insights right on your device, ensuring that you're always aware of changes and opportunities to optimize your indoor space. With Sensibo's intuitive in-app notifications, managing your home's climate has never been more convenient or efficient.
To access notifications and to select which notifications you wish to receive, select the three horizontal bars on the top left-hand corner of the app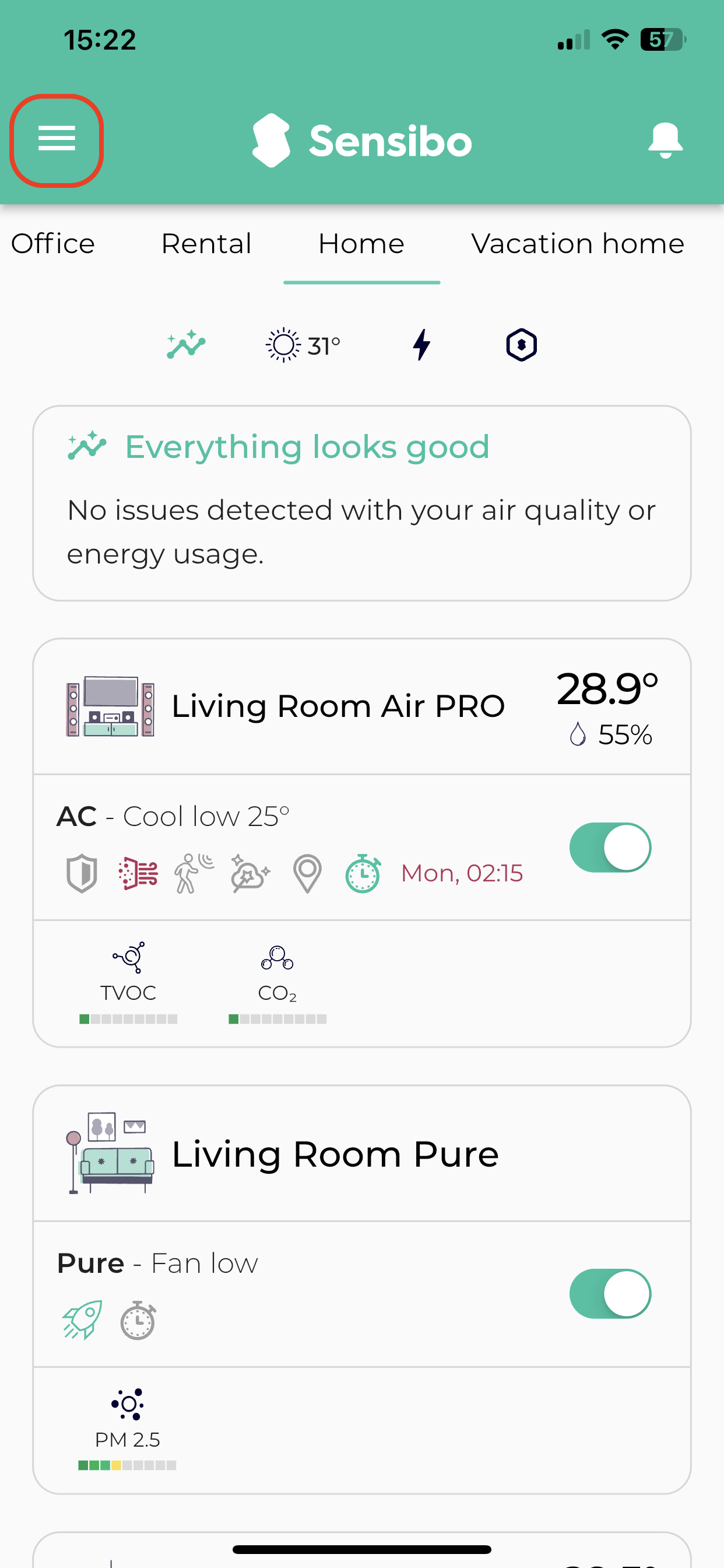 Select "Notifications"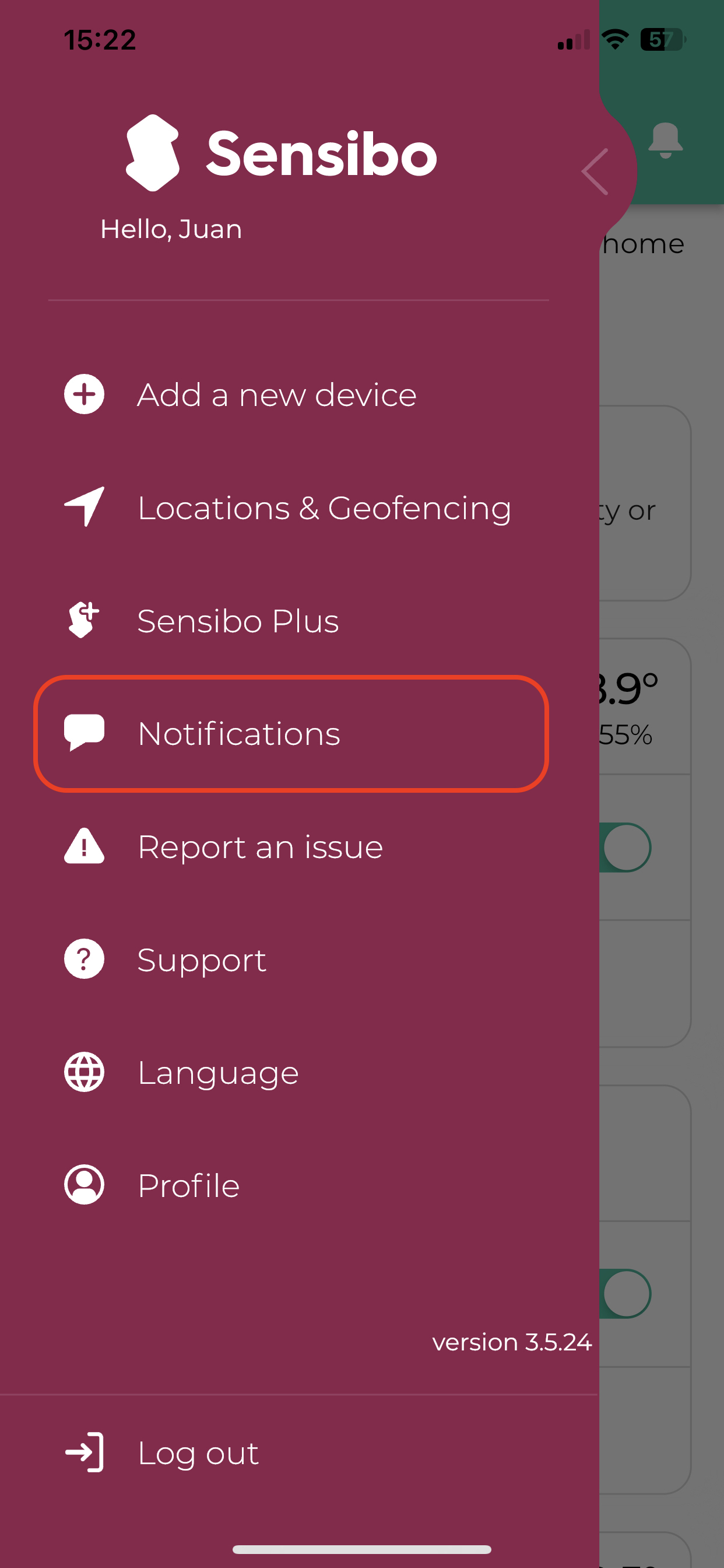 Toggle which notifications you wish to receive/not receive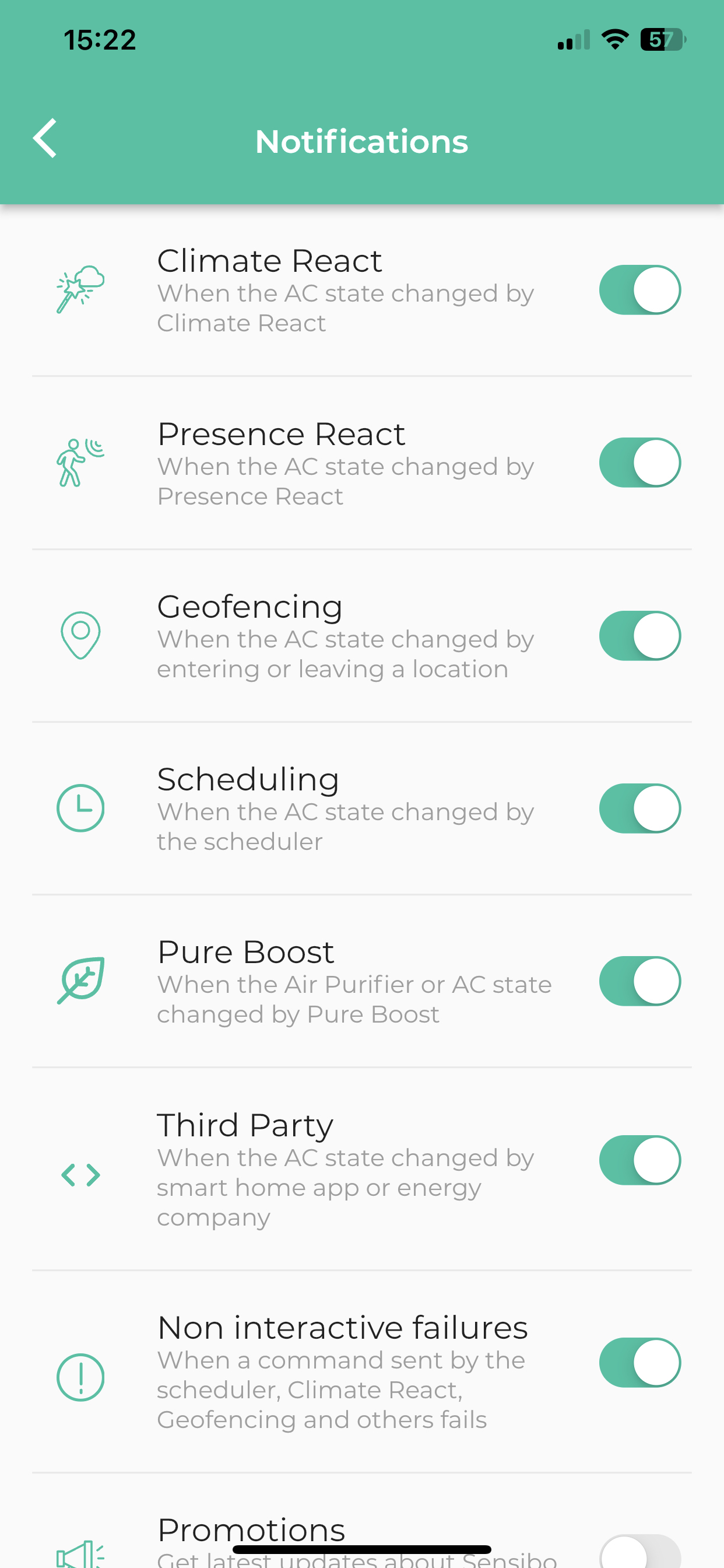 The following notifications are received by all users on a specific device:
Scheduling
Pure Boost
Third-party
Non-interactive failures
Energy
(We strongly recommend leaving the above notifications ON to ensure you are receiving important messages regarding the AC state)
The following notifications are only received by the relevant (affected) user:
Geofencing
Usage Statistics
The following notifications are only sent to the relevant user if he/she is in the location:
Climate React
Presence React
Optimus Anomaly Detection
Air Quality
The following notifications are displayed in-app:
---
---